Col Rati to Graydon
Start at the Col L'Encrenaz (1433m), head up to the Col Rati (1900m) then down to Graydon (1336m), from here there are 3 options.
1. Skin back into the Grande Terche ski area via Combe de Graydon (about 200m of ascent)
2. Skin towards Joranloup (about 100m of ascent), then traverse into the ski area, watch out on this ascent, under certain conditions (like the day we were there) it is seriously exposed to avalanches above.
3. Descend on the track via Les Adrets to La Moussiere. Often a bit of a thigh burner this.
This route is part of a full day tour that I have done a GPS track for here.
Mt Blanc, 2/3 June 2009
I've been wanting to ski down Mt Blanc for a while. Finally managed it yesterday. Perfect weather and no one on the route!!
At some point the video will be here
http://www.vimeo.com/user850379/videos
And all the photos here
http://www.flickr.com/photos/endlessride/sets/72157619168426741/
Went to the Gran Paradiso (4061m) for a ski tour last week. My first time, some pictures here
700m up to the hut (Refuge Victor Emmanuel 2732m) on the first day (2.5hrs) followed by 1300m from the hut to the summit the second day (almost 5 hrs), about 8 people on the route, cold snow on the top followed by good spring conditions. On the guardian's suggestion we took a detour (another 150m of climbing!) back to the car, a bit safer apparently, we weren't so sure!
The Gran Paradiso summit is known as the "softest" 4000m ski peak. Just perfect for me!
Here is a map with the route marked
And a useful webcam to check the conditions.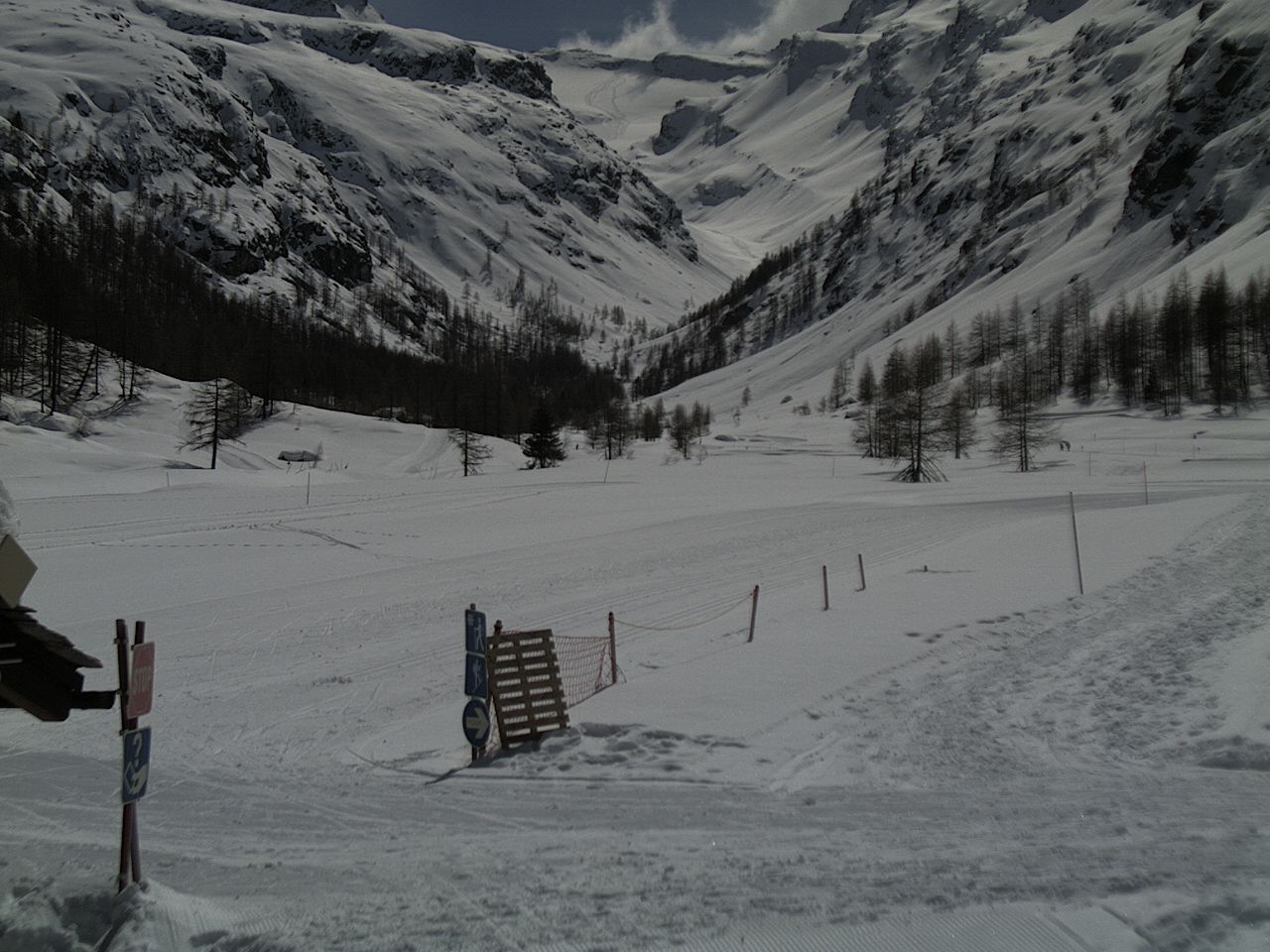 Some more Ski Tours around Morzine.
Click here for a link to the ski photos in Flickr
I've also got a bunch of ski touring trips around Morzine and Les Gets recorded as GPS tracks.
Pointe d'Anglon
SKI TOUR
Circuit of the Roc d'Enfer
SKI TOUR
Hospice du Grand Saint Bernard - http://www.endoftheride.com/2009/03/hospice-du-grand-saint-bernard-ski-trip/
Pointe de Chalune
Or if you prefer a trip over in the Chamonix valley you could have a go at
Mont Blanc du Tacul
SKI TOUR
AND DON'T FORGET THE SNOWSHOEING!